La Presqu'île de Saint Mandrier
THE WATER PARK
The Var is one of the sunniest departments in France. Top up your vitamin D levels and enjoy a refreshing holiday at La Presqu'île campsite in Saint Mandrier. Our waterslides and paddling pool are waiting for you in the campsite's water park.
NEW FOR ALL THE FAMILY
In 2022, the water park at La Presqu'île campsite in Saint Mandrier is getting a makeover!
For an even more unforgettable holiday, the pool has two new waterslides. Suitable for both children and adults, the whole family can enjoy these new facilities. The waterslides are accessible during the water park's opening hours.
Be first to discover these new facilities by booking your holiday now at the ★★★★ La Presqu'île campsite in Saint Mandrier.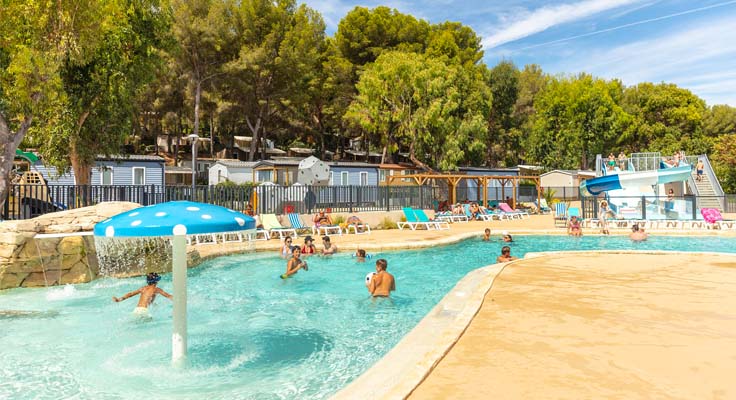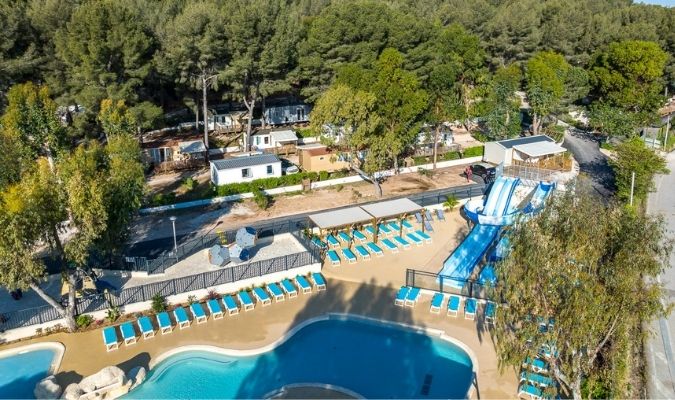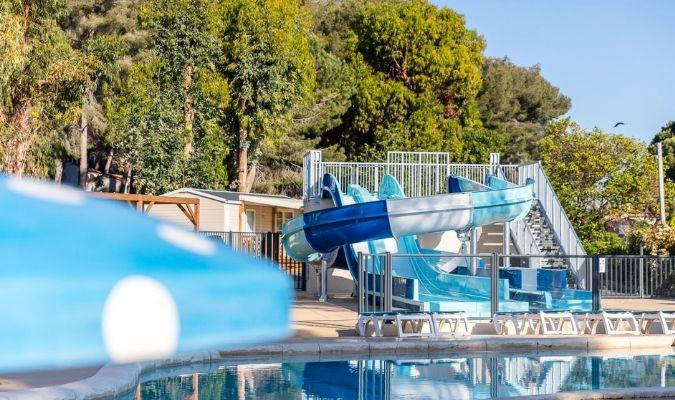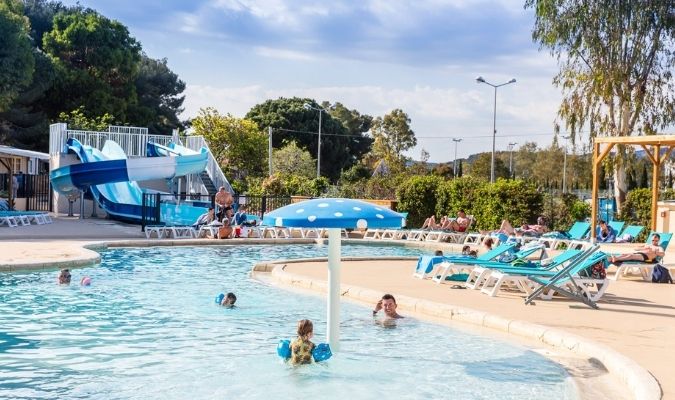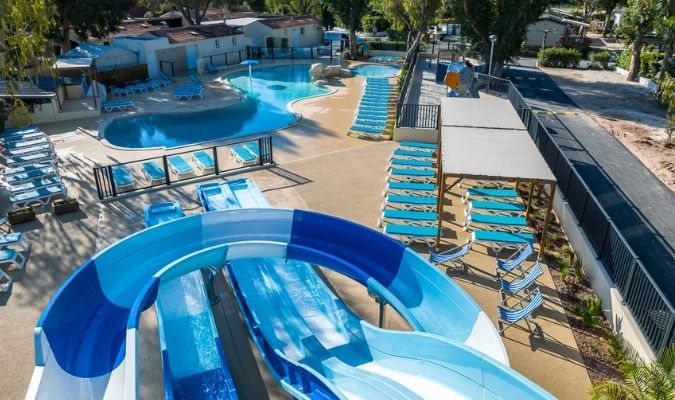 A HEATED LAGOON POOL
Imagine a place where relaxation and fun go hand in hand. In this magical place, there would be a heated lagoon pool, a sunbathing area with loungers and waterslides for extra fun. This place really exists: it's the water park at La Presqu'île campsite in Saint Mandrier.
While little and big kids have fun on the waterslides, you can enjoy relaxing in the sun on the loungers. The paddling pool in the lagoon pool allows young children to safely discover the joys of messing around in water.
Useful information:
Water park open from 16/04 to 02/10 – from 9 am to 7 pm.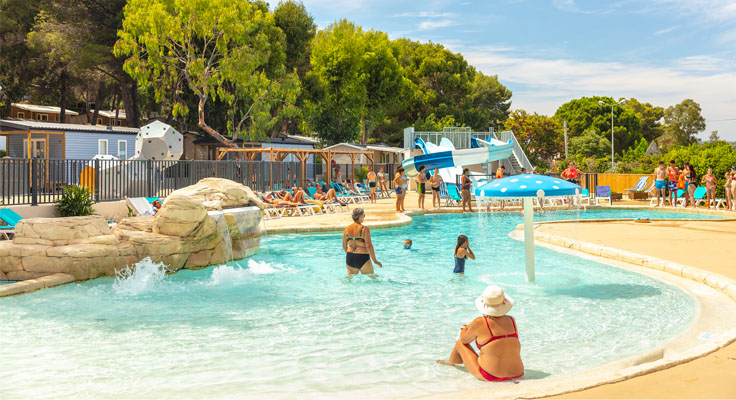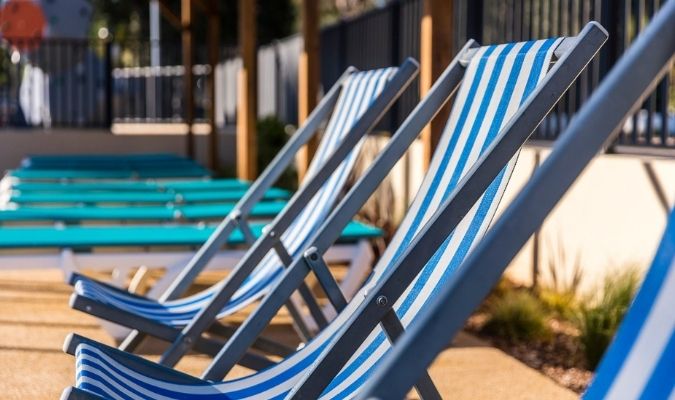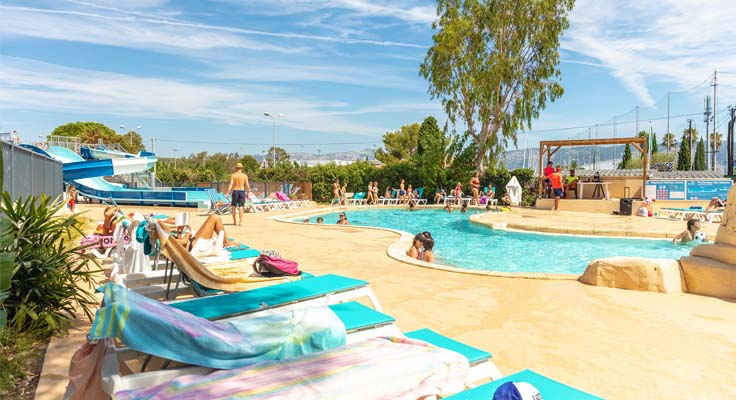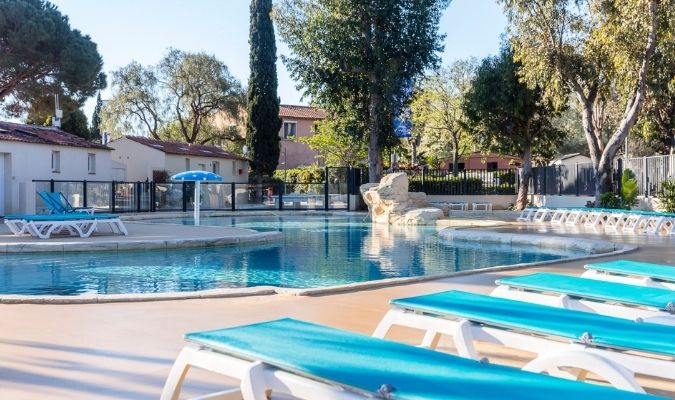 A SAFE SPACE FOR CHILDREN
Because there is no lower age limit to enjoying the pool, we have made child safety our priority. Join your little ones in the paddling pool. The shallow water is great for watery fun with the family.
Older children, can enjoy whizzing down the waterslides. If you want to stay dry and still keep a watchful eye on your toddlers, you can relax on one of the many sun loungers.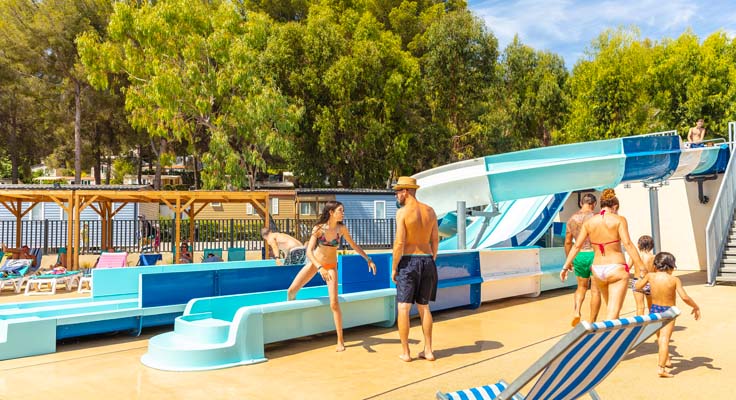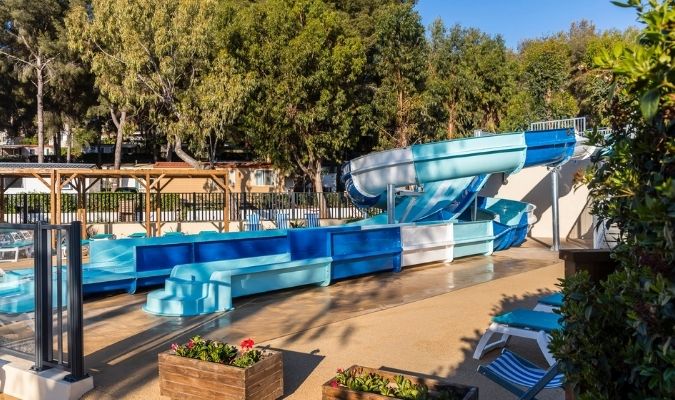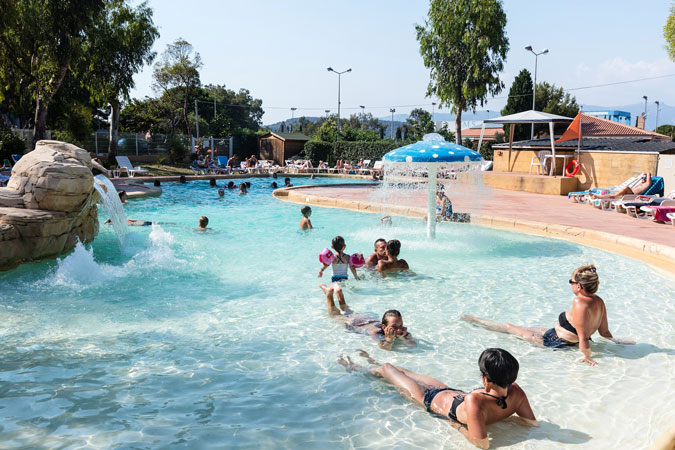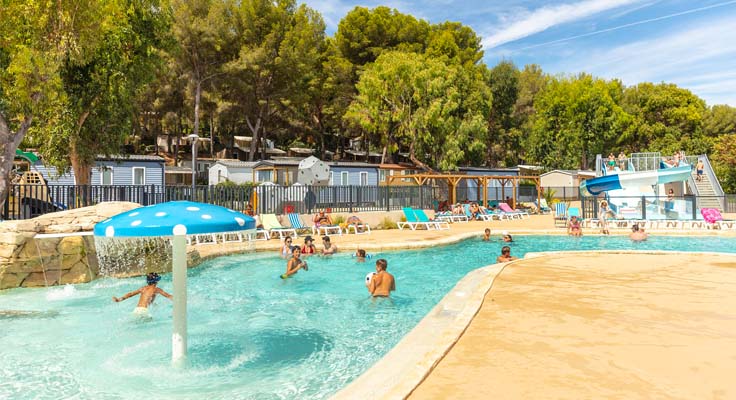 ACTIVITIES FOR ADULTS
Have fun and stay fit, that's the sporting challenge our organisers offer. In the morning, in July and August, meet them at the water park for an aquafun session like no other. You can warm up your muscles and enjoy yourself in the company of other holidaymakers. Suitable for all levels and with no prerequisites, our aquafun and warm-up sessions will get your day off to a good start!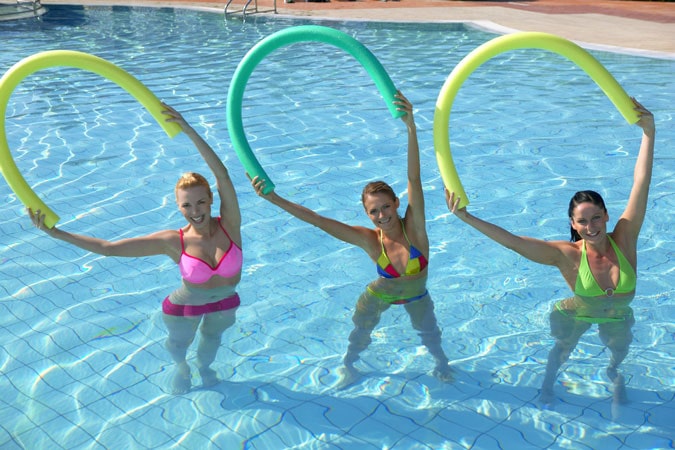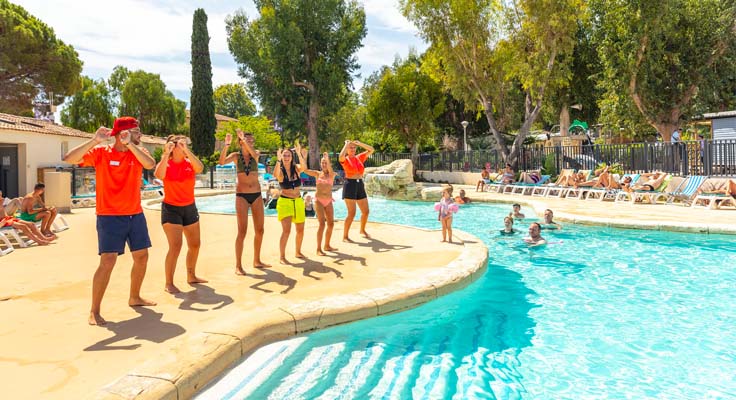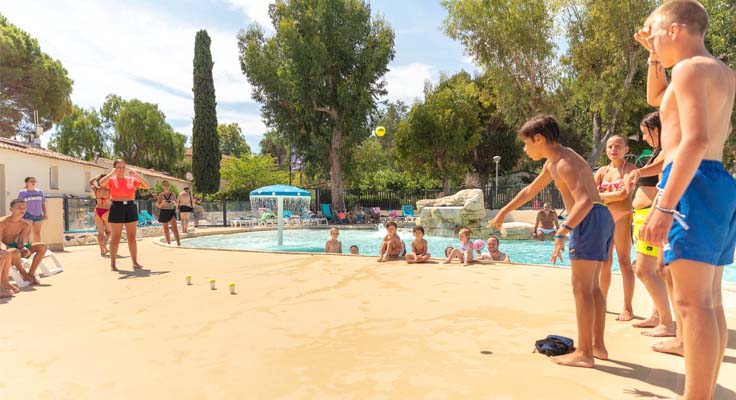 SEE THE ACTIVITIES AND ENTERTAINMENT AT LA PRESQU'ÎLE CAMPSITE IN SAINT-MANDRIER