La Presqu'île de Saint Mandrier
OUR COMFORT MOBIL-HOMES
To make you feel at home, even when you're on holiday, our Comfort range mobile homes have been designed especially for you. These real little houses have all the comforts you need for a holiday with your partner, friends or family at La Presqu'île campsite in Saint Mandrier.
DISCOVER OUR COMFORT RANGE
Our Comfort range of mobile homes are located on shaded plots with private terraces. With a sleeping capacity of four to six people, they are perfect for families and groups of friends. Depending on your needs, you can book a Comfort mobile home with 2 or 3 bedrooms. They are welcoming, functional and well-equipped with an interior space equipped and optimised to make you feel at home.
At La Presqu'île campsite in Saint Mandrier, our mission is to make your holiday unforgettable. That's why we offer a Comfort mobile home adapted for people with reduced mobility.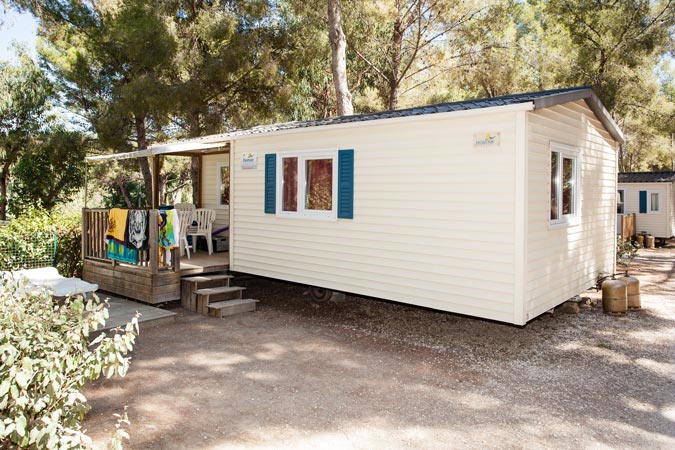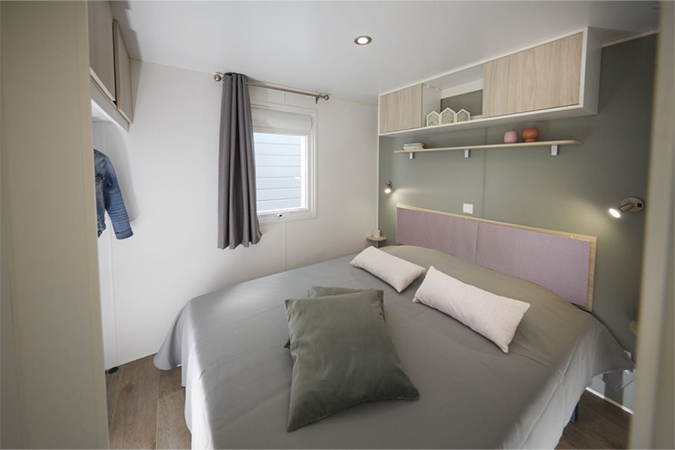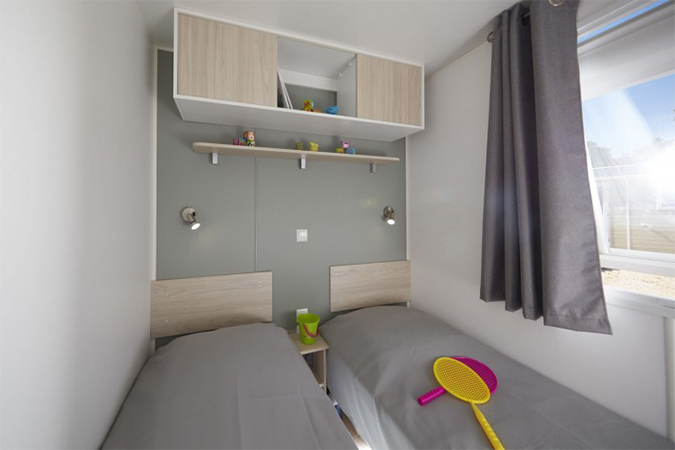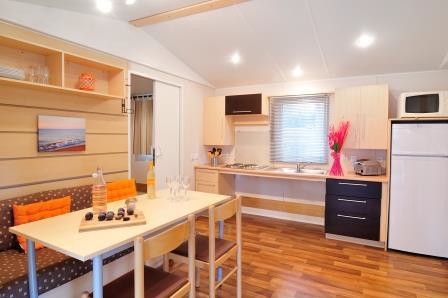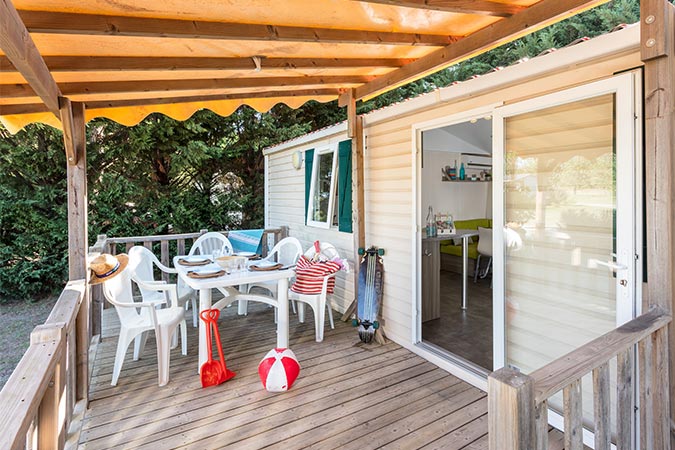 Check out our other rentals...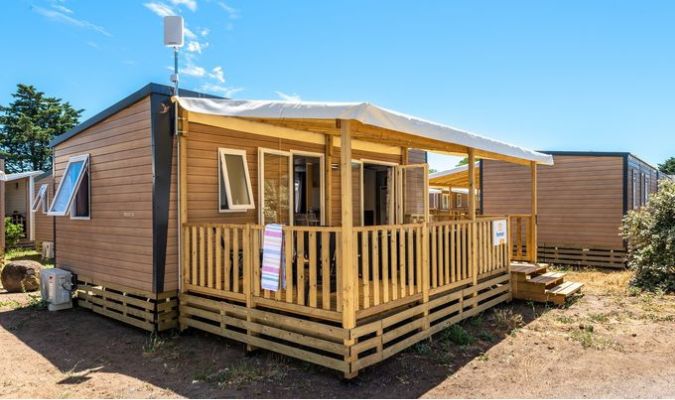 OUR PREMIUM MOBIL-HOMES
The best of our rentals
A high-end mobile home with all the services included: TV, air conditioning, housekeeping and much more. This spacious PREMIUM mobile home (guaranteed to be less than 3 years old) promises you a holiday at La Presqu'île campsite in Saint Mandrier in the greatest of comfort.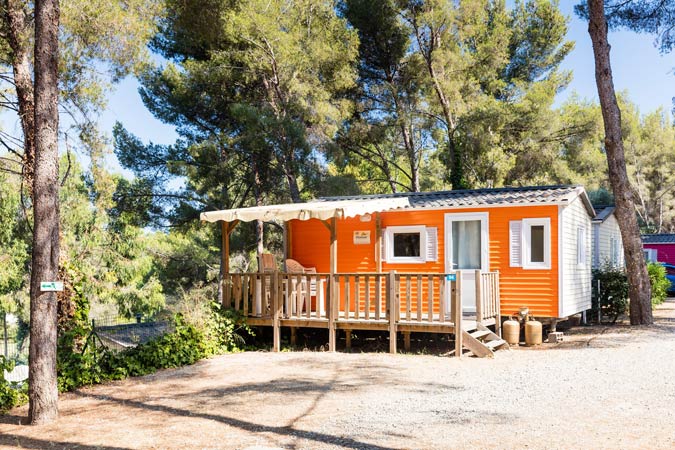 OUR CLASSIC MOBILE HOMES
The best value for money
A perfect mobile home for couples and families. With a sleeping capacity of 2 to 4 people, our offer a welcoming living space. With its range of Classic mobile homes, La Presqu'île campsite in Saint Mandrier is the ideal place for a holiday in the sunshine on the Côte d'Azur.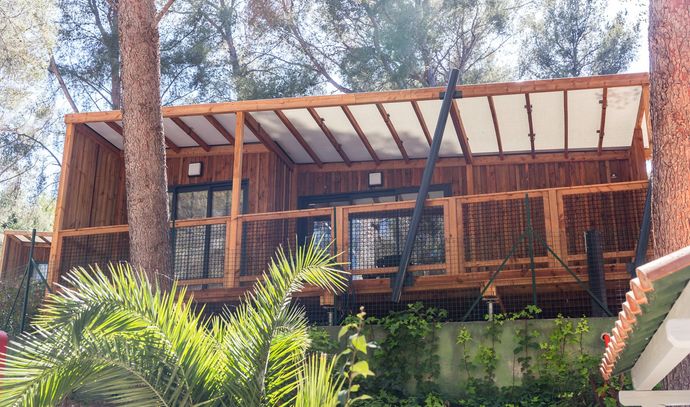 OUR ULTIMATE CHALETS
An unique experience
Discover the best of our accommodation with our ULTIMATE range. These chalets guarantee you a 100% relaxing holiday. They are fully air-conditioned, with high-quality equipment and services: TV, dishwasher, end-of-stay clean, sheets and towels... Perfectly integrated into the natural surroundings, so you can fully enjoy your holiday in the Var sunshine!